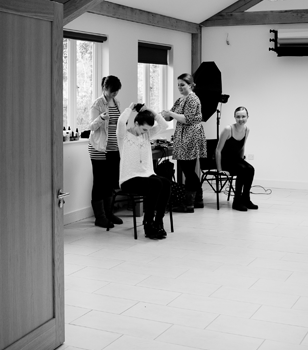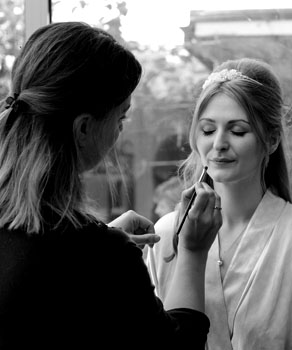 WHERE WE WORK
Teresa works throughout Wiltshire, Hampshire, Dorset and Somerset. Destination weddings and shoots throughout the UK by arrangement.
TERESA JOLLY Makeup Artist
How you look and feel is important, whether it's your wedding day, a special occasion or simply a night out. Whether you are looking for a completely new look or would like to find ways to enhance your natural beauty, my Wiltshire based make-up services can help discover the most beautiful you.
I'm a qualified, freelance makeup artist working throughout Wiltshire, Hampshire, Dorset and Somerset (and further afield by request) I've worked with brides, models, clients in some of the most beautiful venues in the South.
Also working with corporate and commercial clients across the Wiltshire, Hampshire, Dorset, Somerset and London. I offer a range of make-up services for editorial and press. I have been published in Vogue UK and Vogue Italia, with my Real brides featured in Rock n Roll Bride, Way out Wedding, Bride Magazine, and Style me Pretty blogs.
Teresa Jolly Professional makeup services is based in Salisbury, Wiltshire but can provide professional makeup services throughout throughout Wiltshire, Hampshire, Dorset, and Somerset.  Teresa Jolly provides a relaxing, bespoke make-up service in the comfort of your own home or venue
Travel is included up to 10 miles, then 45p per mile.
Bridal Makeup Services
Whether you are planning a stylish urban city centre wedding, a traditional countryside barn wedding or a beach side wedding, I work with you to create a look that works alongside and complements your vision for your wedding.
Having over 12 years experience in bridal makeup and having worked with thousands of brides, I understand that you want to look your very best on your wedding day.
Only using the very best products for my clients, I ensure that we create the right look for you, by having a trial run-through before your big day, and by using professional, high end products and the latest techniques ensuring your makeup will last all day, all night and look perfect in photos,
Our Brands

As a freelance makeup artist, I'm free to choose the best and latest products for my clients, ensuring I have a varied and extensive Pro kit to choose from.
I use a variety of high end makeup products from brands such as Chanel, Charlotte Tilbury, Laura Mercier, Nars, Bobbi Brown, Smashbox, Delilah and Mac. Products that I have tried and tested over the years and know work amazingly well in person and on camera for those photos that will last a lifetime.
AIRBRUSH MAKEUP
Offering Airbrushing as well as traditional makeup using "Airbase" products. Used on Film and TV,  this product provides a flawless, long wearing (up to 16 hours!) High Definition finish. It is much loved among makeup artists for this reason and has been a staple in my makeup kit for over 10 years, it's hugely popular especially with brides.