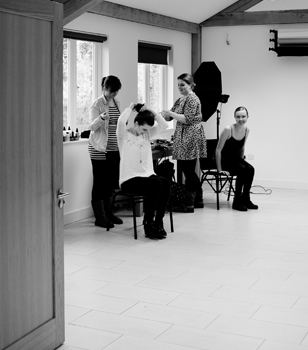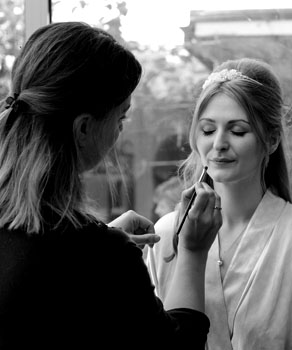 BRIDAL MAKEUP BY TERESA JOLLY


Your wedding day is one of the most important days of your life and it's essential that you should look and feel your very best. Teresa is passionate about making you look the best possible, most radiant version of yourself. At Teresa Jolly Makeup we believe in creating a flawless, long lasting look that looks great in person and on camera.
We are based in Salisbury but offer bridal makeup services for the whole bridal party across Wiltshire, Hampshire, Dorset, London and Surrey.
Wedding Makeup Trial
A make-up trial is where the fun begins!! It gives us the opportunity to get to know each other and chat through the details of your wedding day. Ideally it is booked 2-3 months before your wedding date.
We'll talk about your dress, hairstyle, colour scheme, venue, theme and flowers; all of these elements that can impact your wedding day makeup. We also discuss how you like to wear your everyday makeup and look at ideas that you would like for your wedding day look.
It's a good idea to bring images with you on your wedding makeup trial. This is a great starting point and we can try out a few ideas to see which you prefer and which suits you best. From there we'll create and apply a make-up style that you will love! A bridal make-up trial can take 1-2 hours and is either at my studio in Salisbury, or at a location more convenient to you. Trials are held on weekdays unless otherwise arranged, due to weddings on weekends
Its best to schedule your trial in natural, daylight hours as this will enable you to see how your makeup will look on your wedding day.  After the trial, I will have photographs (which I can share with you) and make a detailed face chart of products used and placement of products, which you are more than welcome to keep after your wedding day!
Your Wedding day Makeup
I'll arrive at your home or venue in plenty of time to set up. I usually work on other bridal party members first. This means the brides makeup is a fresh as possible before the ceremony and photographs.
Bridesmaids/Mother of the bride will take approximately 40 minutes per person and the Bride up to an hour. Makeup for the bride is usually applied after the hair has been styled. If there are more than 6 members in the bridal party, I may bring an assistant to help.
I aim to leave an hour before you need to depart for the ceremony - giving you enough time to dress and relax before your big moment, but can equally be there right until the last minute for touch ups if you need me to be!
PRICE GUIDE
Bridal Makeup £100
Trial prior to wedding £75
Bridesmaid, Mother of the Bride and other Bridal party members £50pp
Trials are arranged at my studio or place more convenient to you.
Trials can be arranged at the same time for other members of the bridal party and are an additional £35pp.
Please secure your booking as soon as you are able.  I am regularly booked a year or more in advance, especially for busier wedding months April to September.
There is a minimum of the bride plus 3 for Saturday weddings from April to end of September unless otherwise agreed. This is to enable me to dedicate myself to just your bridal party that day, For weekday weddings (Monday to Thursday) please contact me for discounted prices
To book me, a completed bridal makeup booking form and £100 booking fee is required to secure your date.  Without these I am unable to hold your date.
Please note, travel up to 10 miles is included, and then charged at 45p per mile for trials and wedding day makeup. Any additional costs such as parking will be added the final cost.
Terms and Conditions apply. Appropriate Public and product liability insurance obtained. 
Bridal Photos reproduced kindly by consent from:
Andrea Pennington Photography, Anna Morgan Photography, Kismet Photography, Lydia Stamps Photography, Mark Wallis Photography, Marion Frances Photography, Murakami Photography,Simpson Photography.